Top Design INOX
The Top Design INOX entry door is a cohesive combination of a classic wood beauty with the distinctive INOX hardware. Refinement and innovative attractiveness of this designed door is provided with the exact location of the INOX hardware in the perfectly set structure of the wing.
The perfect coherent bond of wood and INOX constitutes a dream arrangement for every modern house and emphasises its unique and timeless nature.
Investment in the Parmax door means also long-term savings. High integrity results in reduction of heating costs, and exceptional durability eliminates the necessity of purchase of another door for many years.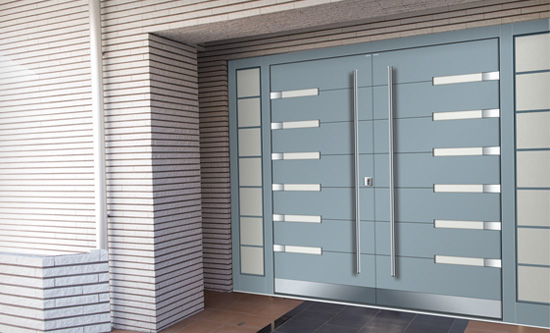 Durability / High resistance to atmospheric conditions
Energy saving / Low heat transfer coefficient
• Security / Advanced anti-burglary systems
Appearance / Modern and timeless design of the entry door